key point
Location sharing app allows users to share their location with friends and family
These apps can be used as a safety feature in an emergency
The app uses GPS to locate your friends and displays them on a map
The use of GPS location tracking apps is becoming more common for parents worried about their children's safety and friends who want to take care of each other. These apps are available for Android and iOS devices and can be used to track the whereabouts of loved ones.
Some of the features these apps offer include real-time tracking, geofencing, and notifications. They also allow users to set alerts when a loved one leaves a designated area or arrives at a specific destination.
GPS technology has been around for decades, but it wasn't until the 1990s that the technology became popular with consumers. In recent years, the demand for GPS has grown exponentially, and these devices are no longer used only by drivers or hikers, but also by people who want to track the location of pets or loved ones, and even for navigation.
This is an exciting innovation in GPS technology with many practical applications. However, it is not without its shortcomings. For example, if someone doesn't want to be tracked, using GPS would violate their privacy.
there are many free location tracking app In the market, but not all of them provide accurate information. Some of these apps have high battery consumption and can cause the phone to shut down, while others have less geolocation accuracy. Find below the 3 best free apps to find your loved ones in real time.
The 3 Best Free Apps to Find Your Friend's Location
1. Family Locator
Family Locator is an app that helps parents track their kids. It is designed to be an easy-to-use, practical and reliable tool for families with children.
The app offers a range of features to help parents keep track of their kids. It can show your child's location on a map and send notifications when they leave a designated safe area such as home or school. The app also allows users to set family members as guardians, who can act as backups if needed.
2. Geotracker
Geo Tracker is another GPS tracking app worth considering to find a friend's location. The app is available for download on the Play Store and has many features that make it different from other apps in the same category.
Some of the features that make Geo Tracker stand out include:
Geo Tracking: This feature allows you to track the GPS location of your friends and family in real time
Geofencing: This feature lets you set virtual boundaries so you know when someone crosses them
Geo-location alerts: This feature sends an alert to your phone when someone crosses the border or leaves the country
3. Glympse
Glympse allows you to share your location Join others and get notifications when friends or family are nearby. It works on multiple platforms, so it's easy to keep track of your loved ones on the go.
The application can be used for various purposes such as:
Let your family know you are on your way home from get off work
Track an elderly parent or child who may need help
Let your kids explore the community without constantly worrying about them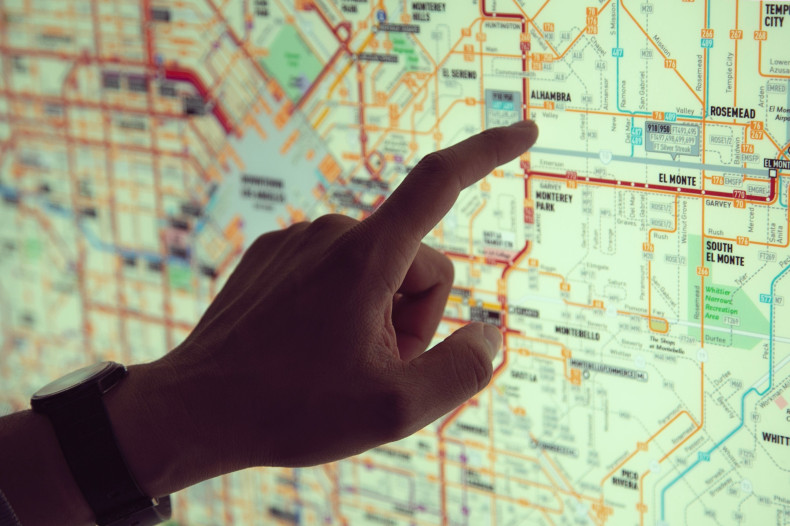 Learn about IBT news from the following sources
© Copyright IBTimes 2022. all rights reserved.