go through David Herman
Fox Sports Dallas Cowboys Writer
ARLINGTON, Texas — The last half hour of a road trip always feels like the longest.
I've driven many miles in my car over the years. In my experience, most of those miles passed without a hitch. Maybe you'll find a new podcast or audiobook. It starts to feel like time travel.
I'm not sure, though, that I've experienced a more painful drive than the last 30 minutes back in Dallas, when it felt like the last 30 miles of road stretched into oblivion.
This is where we now find ourselves. The preseason is over and roster cuts must be made by Tuesday. The comforts of regular-season football are beckoning to us like pristine roadside bathrooms in the East Texas wilderness.
It's a bit of a mirage, though. Week 1 is just over two weeks away. The NFL's shortening of the preseason gives us an extra week to fret over the upcoming games.
In the case of the Dallas Cowboys, there's a lot to ache — from the impending roster cuts to the looming question of how to replace Tyron Smith.
Let's take a look at the players in Dallas' 27-26 preseason win over Seattle on Friday night.
Taylor Smith
The rookie from Tulsa may have been in the starting lineup while sitting on the bench.
Smith is nursing an ankle injury and is out of the preseason finals, but the drums are getting louder and the No. 24 pick will get his first break at filling the open left tackle.
On Friday night, Cowboys COO Stephen Jones stopped outside the locker room to speak with reporters. Officially, he said no decision has been made on the role — but he gave a very harsh hint, acknowledging that Taylor Smith was drafted to eventually play left tackle.
"The good news is that we addressed that in the draft," Jones said. "From the beginning, we said he was our future left tackle. So the future may come sooner or later."
Jones also likened Tyler Smith to Dak Prescott, who got into a similar situation in 2016 and led the Cowboys to a 13-3 record when Tony Romo was sidelined with a back injury.
"It's not that different from the Dak it was five years ago, six years ago, whatever it was," Jones said. "When Tony got hurt, he had to step up. We didn't go to a seasoned quarterback."
For a rookie, being left tackle might not be as difficult as taking over at quarterback — but still no pressure, man. Prescott won NFL Offensive Rookie of the Year, leading the Cowboys to one of their best seasons in modern memory.
Smith doesn't need to bring home any hardware, but he needs an equally successful rookie season to stabilize Dallas' offensive line.
Peyton Hendershot
Of all the thousands of words written about the Cowboys training camp in this field, few, if any, are devoted to undrafted rookie tight end Peyton Hendershot.
That might have been an oversight given the final impression Hendershot made on us against Seattle. He led all of the Cowboys' receivers with 39 yards on three catches, and his highlight of the night was a 14-yard catch and run for a touchdown as he hauled several tackles into the end zone. The scoring helped the Cowboys get the winning point of the game.
Even better, Hendershot scored a touchdown wearing rookie Jack Ferguson's helmet as his chin strap snapped on a hard hit earlier.
The timing couldn't have been better for Hendershot. Dalton Schultz and Ferguson lock up the roster, but other than that, the numbers aren't great at the tight end. Jeremy Sprinkle was waived this week with an Achilles injury, while Sean McKeon is out with a knee injury.
Hendershot is healthy and he obviously has some juice. That might be enough to earn him a spot on the final roster.
Matt Valetsko
Earlier this month, most would have told you that the rookie offensive tackle would likely be taken to the injured reserve. Valetzko was injured in the first week of training camp and missed the rest of the Cowboys' practice on the West Coast.
Valetzko, a fifth-round pick from North Dakota State, first dislocated his shoulder in college, but he exacerbated the problem again in practice.
Fast forward to Friday night, and he adjusted to a second-half game against the Seahawks.
"He's wired the right way," Jones said. "I think he understands the game. I don't think it's too big for him."
The break will help ease the injury, although Valetko is expected to eventually need surgery. Hopefully he can fix that this season and look to fix it early next year. Although Jones admits it's an unpredictable situation.
"Obviously if this comes up again, it could be more problematic – no problem, just fix it," he said.
For now, it's good news that the Cowboys could have one of their more significant depth players.
Darren Brand
If you've been following this month, it's no surprise to see Bland's name. The rookie from Fresno State has impressed at every turn this preseason, and he continued to do so against Seattle. It didn't even matter that Brand was beaten on the Seahawks' 35-yard touchdown pass. He was in a good position in that game, and he managed three pass breakups on the night.
With the game over, it's fair to say that Brand is easily the best of the Cowboys' young corner trio, easily surpassing what we've seen from Kelvin Joseph and Nahshon Wright.
To be fair, Wright did intercept Drurlock. He was also flagged twice, including a 32-yard defensive pass-interference free throw.
Joseph suffered a concussion in the game's first series, and it was over for the day.
Brand is younger than his two sophomore peers, and he's also a late draft pick. But if we're completely out of what we've seen in the preseason, if something happens to one of the Cowboys' starters, he should be the first corner kick from the bench.
Brandon Smith
It's too early to say that the second-year receiver sneaked into the roster Friday night. But at least, Smith brought out the best in him.
Among a bunch of young, obscure receivers working for this team, Smith is probably the one we talk about the least. But in this case, he let his play speak for itself, as his toe touchdown in the third quarter was one of the highlights of the entire preseason.
Still, math isn't ideal.
Despite Michael Gallup's injury, the Cowboys are hoping to keep Michael Gallup on the active roster. Smith is also competing against other up-and-coming talents like Dennis Houston and Simi Fhawko — not to mention Hendershot.
Still, even if he doesn't make the roster, it wouldn't be surprising to see Smith eventually return to the Cowboys' practice team, where he's a mainstay in 2021. That's assuming his solid preseason won't put him on anyone else's radar.
David Herman covers the Dallas Cowboys for FOX Sports, providing daily insight and analysis on the NFL's most high-profile teams. Before joining FOX, David spent nine seasons covering the Cowboys for the team's official website, DallasCowboys.com. In 2018, he won a regional Emmy for his role in the Mississippi Quarterback's time production "Dak Prescott: A Family Reunion."
---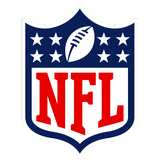 Get more from the National Football League Follow your favorites for information on games, news, and more.
---
---